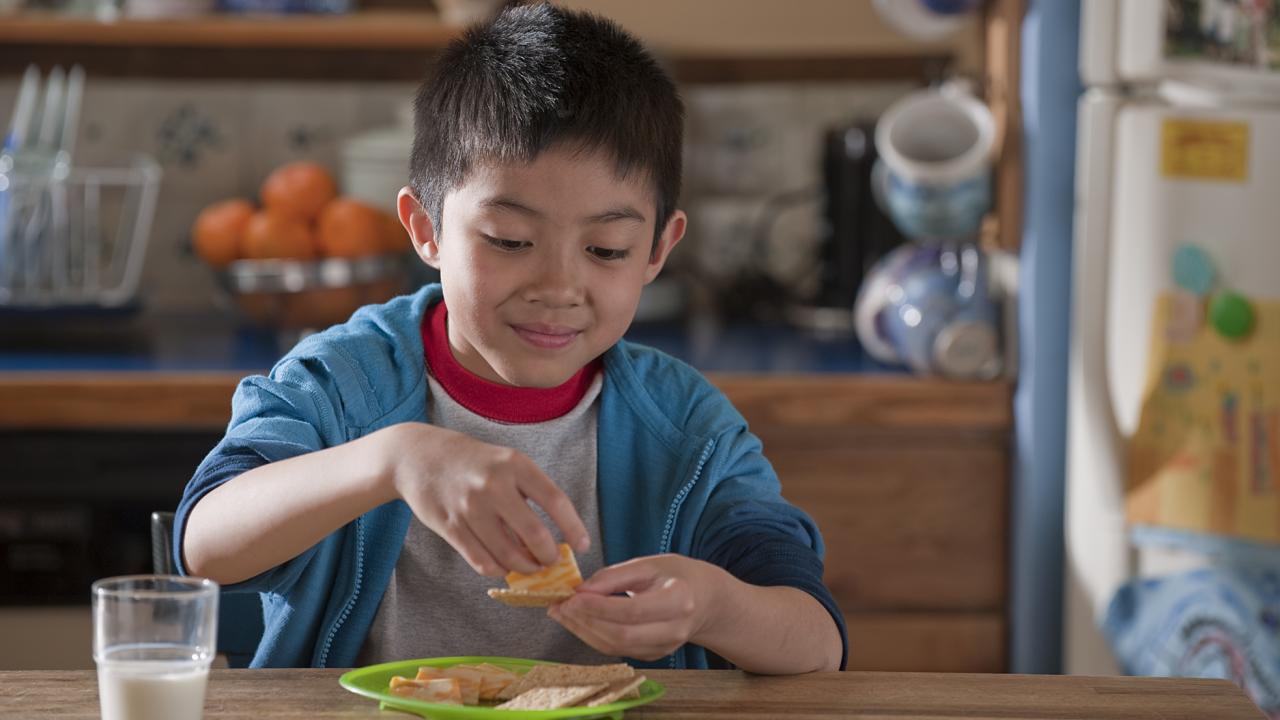 Snacks during the day are an important way to keep children fueled and focused! The USDA requires all snacks sold in schools to meet Smart Snack in Schools standards, which means that snacks are less than 200 calories, low in saturated fats, added sugar, and sodium.
When making your own smart snacks for the whole family to enjoy, it's important to think about what will keep your child full to concentrate on learning. Here are a few tips:
Make sure snacks include a fruit or vegetable: Children should consume at least 5 servings of fruits and veggies a day, and a snack is a great way to get these servings in.

Use whole grains in snacks: Whole grains are packed with fiber which helps to keep kids satisfied. Try a whole grain tortilla with hummus and veggies!

Try to include multiple food groups in snacks: Apples with peanut butter, carrots with hummus, or yogurt and berries are all great snacks that give children plenty of nutrients.
What was your favorite school snack? For more resources on Smart Snacks in Schools, visit the USDA's website.
Photo provided by the USDA's Food and Nutrition Service (FNS), Supplemental Nutrition Assistance Program. 
Category
Tags