Are you interested in learning about how to meet USDA Professional Standards by using an exciting, new, hands-on curriculum designed for training frontline school nutrition staff? This informative webinar will give you an overview of the Focus on Food Curriculum as well as provide information about the USDA Professional Standards requirements.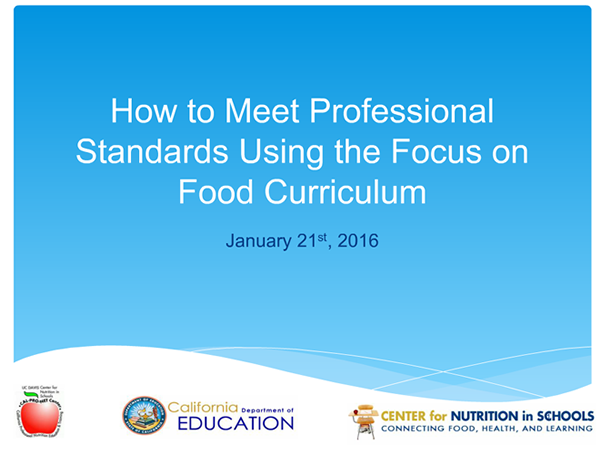 Webinar
Webinar Handouts
Suggested USDA Professional Standards Crediting Information
Key Area: Nutrition (1000)

Training Topic: General Nutrition (1300)

Learning Objective: Understand general nutrition concepts that relate to school meals, such as whole grains, sodium, etc. (1320)
Instructional Time: 1 Hour
You can find more suggested USDA Professional Standards crediting information by viewing our downloadable resource here.