This webinar focuses on current Offer versus Serve (OVS) regulations for School Breakfast Program sponsors that are following USDA Nutrition Standards.  After providing a general review of OVS regulations and definitions, information is provided on the application of OVS to breakfast menu planning and meal service in a variety of settings.  Frequent questions regarding OVS, including use of OVS for pre-plated and family style meal service systems, are addressed. Specific breakfast menu examples are given, with application to all grade levels.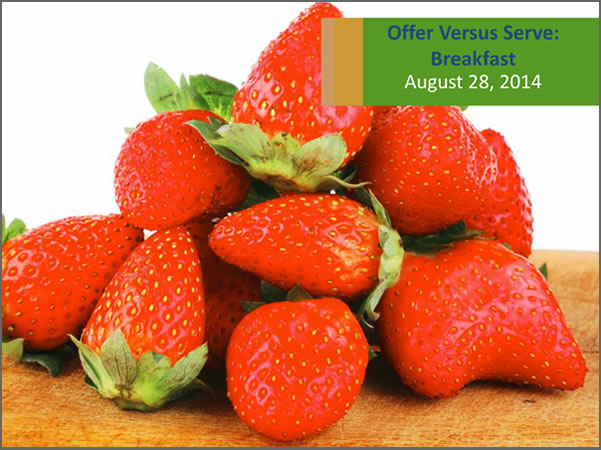 Webinar
Webinar Handouts
Suggested USDA Professional Standards Crediting Information
Key Area: Operations (2000)

Training Topic: Serving Food (2200)

Learning Objective: Complete a food production record and other required paperwork (2220)
Instructional Time: 1 Hour
You can find more suggested USDA Professional Standards crediting information by viewing our downloadable resource here.