This Webinar was presented on March 27, 2014. This webinar reinforces the importance of meeting the meal pattern when using purchased food products. The issue of why we need to validate the contribution of processed foods toward the meal pattern is covered along with how to validate a product formulation statement (PFS).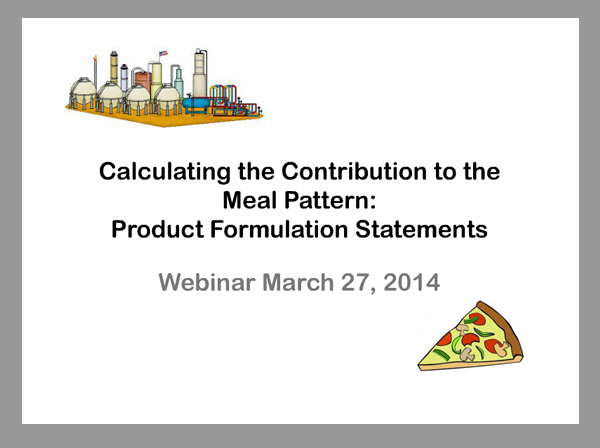 Webinar
Webinar Handouts
Suggested USDA Professional Standards Crediting Information
Key Area: Operations (2000)

Training Topic: Food Production (2100)

Learning Objective: Understand CN Labeling, product formulation statements and/or appropriate crediting information for school meal pattern requirements (2150)
Instructional Time: 1 Hour
You can find more suggested USDA Professional Standards crediting information by viewing our downloadable resource here.