Are you interested in implementing a Salad Bar at your school? This informative webinar will give you the tools to plan and execute a salad bar that is both affordable for your school and boasts a variety of fresh fruits and vegetables to excite your students.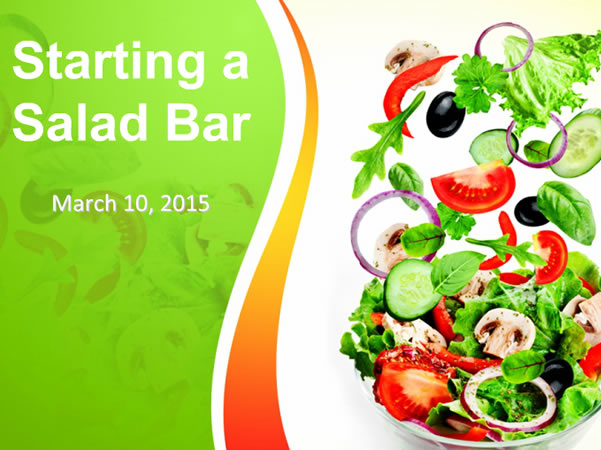 Webinar
Webinar Handouts
Suggested USDA Professional Standards Crediting Information
Key Area: Operations (2000)

Training Topic: Food Production (2100)

Learning Objective: Complete a food production record and other required paperwork (2120)
Instructional Time: 1 Hour
You can find more suggested USDA Professional Standards crediting information by viewing our downloadable resource here.