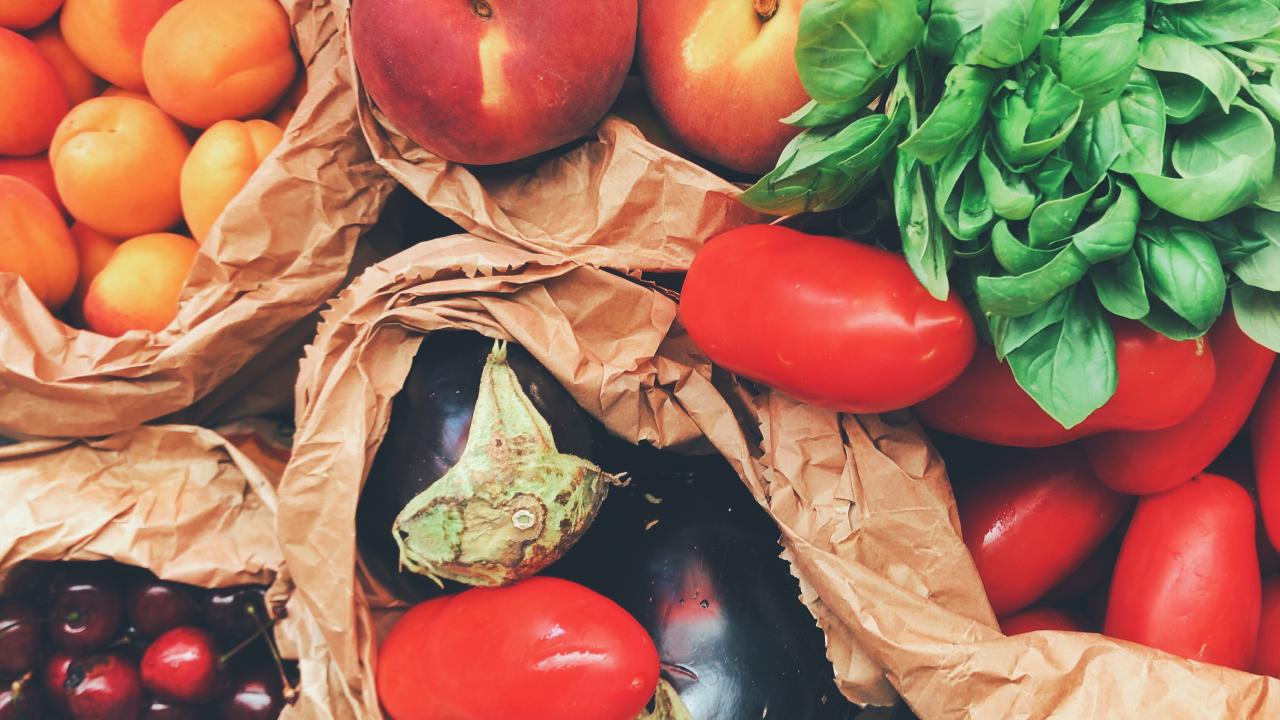 June is here, and we are celebrating National Fresh Fruit and Vegetable Month! Fruits and vegetables are a key part to an overall healthy eating pattern.  They're delicious, versatile, convenient, and fun to eat!  With so many kinds to choose from, it's easy find new ways to enjoy fruits and vegetables all season long!
The Dietary Guidelines for Americans recommends making half your plate fruits and vegetables, with a focus on whole fruits and varying your vegetables.  Fruits and vegetables contain several valuable nutrients your body needs such as Vitamin A, Vitamin C, calcium, potassium, and fiber.  Fiber from fruits and vegetables helps to keep you full and your digestive system happy! Eating plenty of fruits and vegetables may also help decrease your risk for diseases, such as heart disease and high blood pressure.  Strive to increase your daily consumption of fruits and vegetables!
Listed below are a few examples on how to add more fruits and vegetables into your daily meals!
Breakfast: To start off your morning, mix bananas or berries to your cereal or yogurt. You can also chop some onions, bell peppers, or spinach to add to your eggs! Drinking a small glass of 100% fruit smoothie or juice is also a convenient way to incorporate fruit into your diet.
Lunch: Try adding vegetables, such as cucumbers, lettuce, or tomatoes, to your sandwich to give it a crunch and extra nutrients.  Another way to incorporate fruit into your lunch can be swapping out chips for crunchy dried fruit!
Dinner: Have a side of salad along with your dinner. Go the extra mile and include chopped vegetables when cooking soups, stews, or various sauces.
Snack:  Keep vegetable sticks (fresh or baked) and fresh piece of fruit handy to munch on when you're hungry!  On hot summer days, snacking on frozen fruits are a great way to cool down. 
Remember: All fruits and vegetables count!  Whether fresh, frozen, dried, or canned, all of these types of fruits and vegetables can help you reach your goal.  When buying canned or frozen fruits and vegetables, be sure to check the Nutrition Facts Label for the lowest amount of sodium and no added sugars!
Check out this infographic from the American Heart Association to learn more about the benefits of adding more colors to your diet!
Category
Tags