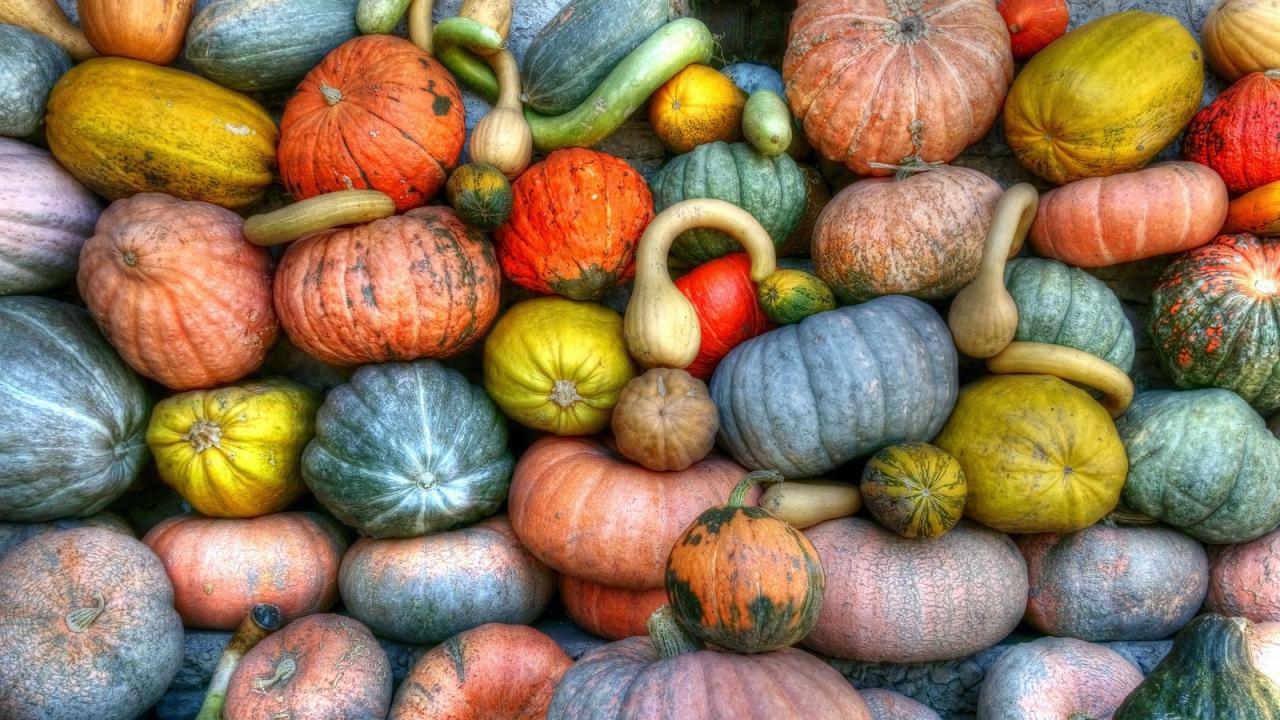 The holidays have arrived! The fall and winter seasons bring an abundance of seasonal fruits and vegetables.  Take advantage of the various flavors and textures that fruits and vegetables have to offer by finding creative ways to add them to your holiday meals.
Already planning your holiday feast? Although turkeys, roasts, and baked goods tend to take center stage during the holiday season, fruits and vegetables can help play an important role to truly round out your meal and seasonal festivities.
Change it up this year by incorporating more produce into your winter holiday meals with these helpful tips:
Start the meal with a produced-filled soup or appetizer: Highlight winter vegetables, like butternut squash, cauliflower, or onion in savory soups and creamy chowders. Appetizers can also provide the perfect canvas to getting creative with seasonal winter produce. For your next holiday meal try stuffed mushrooms or peppers, spiced olives, spinach dip, or a pomegranate and prosciutto crostini. 
Mix it up with new side dishes: Have vegetables and fruit at the table by adding in new side dishes to your feast! Experiment with new holiday side dishes like spiced applesauce; a beets, citrus, and goat cheese salad; sautéed green beans; or roasted carrots to see what pairs well with your main entrées. 
Fruit up the dessert: Please appetites after the big meal with a fruit inspired dessert! It can be as simple as having a plate filled with chilled fruit or topping off your favorite holiday dessert, like pie, crumble, or ice cream with a serving of fresh fruit. For more fruit-based dessert ideas visit Fruit & Veggies More Matters website.  
Additionally, here are more specific examples of fall and winter produce that you can include in your next holiday and weeknight meal this season:
Winter squash: 

Choose from several types of winter squash, such as butternut, acorn, spaghetti, and pumpkin. Serve it roasted, baked, or steamed! Sprinkle with cinnamon and nutmeg for a sweet taste or season your squash with rosemary and garlic for a savory taste. The possibilities are endless! Winter squash is perfect for soups, salads, spaghetti noodles, chili, or even hearty lasagnas.  Besides the squash flesh itself, the seeds are also edible and can be eaten whole, toasted, or ground into a paste. Check out this creamy butternut squash soup

recipe

from Have a Plant: Fruit and Veggies for Better Health.

Brussels sprouts:

 This bite-sized cruciferous vegetable is popular when roasted with other vegetables such as onions, carrots, and potatoes. A drizzle of balsamic vinegar and a dash of thyme bring out Brussels sprouts' sweet, nutty flavor. For your next holiday menu, try something new and use them as greens for a festive salad, pasta, or pot pie. 

Pears: December is National Pear Month, and this sweet, juicy fruit will have your taste buds set for this winter! Add pears to jazz up holiday roasts, like chicken and pork; slice them into a mixed green salad with other seasonal fruits such dried cranberries, mandarin oranges, and chopped apples; or top off desserts with poached, sliced, or glazed pears. 
Sweet Potato: Sweet potatoes are a great alternative to regular potatoes and can provide a creative and tasty twist to many of your holiday side dishes. Sweet potatoes can be roasted in the oven, grilled on the barbecue, or boiled and mashed with orange juice, brown sugar, cinnamon, and nutmeg.  Naturally sweeten up your meal by baking a sweet potato pie for a dessert that your family will be sure to love!
Fall and winter produce provide many nutrients and health benefits. Winter squash, Brussels sprouts, pears, and sweet potatoes are good sources of many nutrients, like dietary fiber, potassium, and vitamins A and C. 
For some more fall and winter produce and recipes, check USDA's seasonal produce guide.
Category
Tags