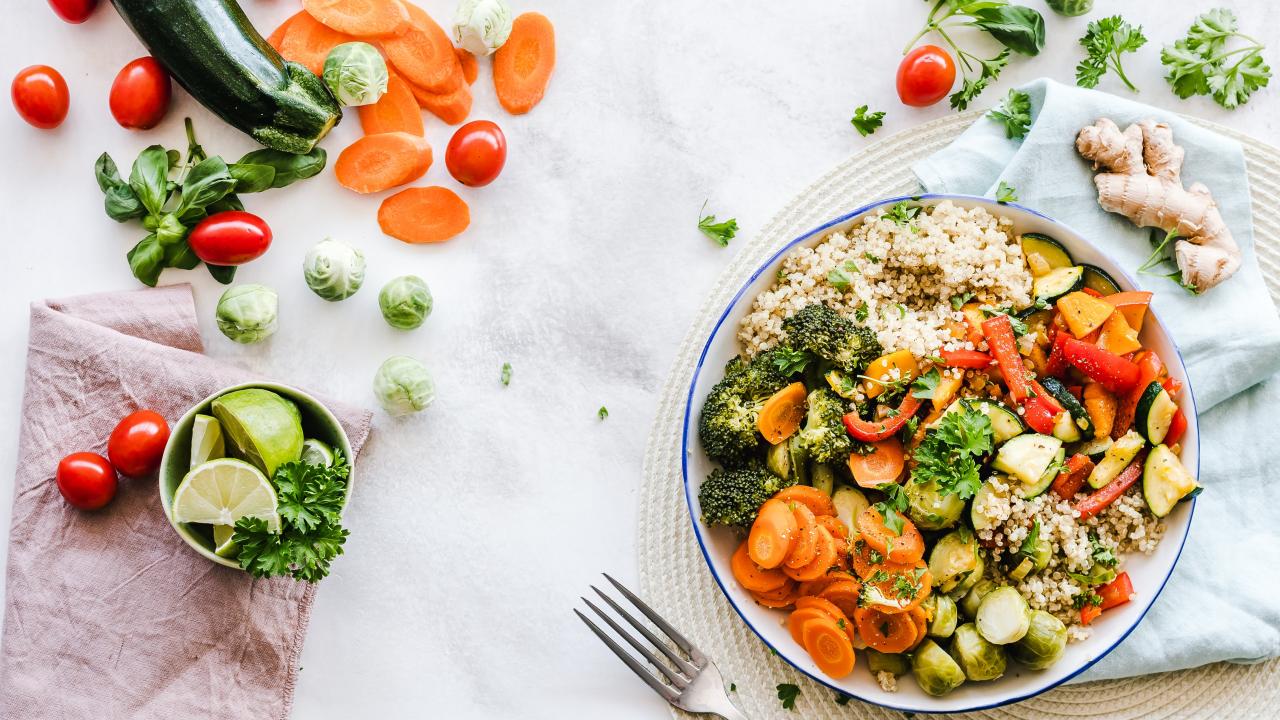 January is Fiber Focus Month! Fiber plays an important role in our bodies and has been shown to reduce risk of diseases like intestinal and heart disease, as well as some cancers. But how can we easily include dietary fiber into our everyday diet?
Meals and snacks that incorporate fruits, vegetables, and whole grains throughout the day can help to add more dietary fiber into your normal routine. Try some of these simple examples to boost your fiber intake:
Pep up Your Stews, Soups, and Chilies:

Get creative with the endless possibilities! Add beans, lentils, seeds, and vegetables to all your favorite bowls of soup, stew, or chili for even more flavor and nutrients.

Make Your Sandwiches Anything but Ordinary:

Layer your favorite vegetables and greens in slices of whole wheat bread, a pita pocket or tortilla. For naturally added sweetness, try spreading your favorite nut or seed butter and pairing it with fresh fruit slices, like bananas, apples, or strawberries.

Choose a Snack Packed with Fiber:

It's important to include a variety of different foods regularly to meet your dietary fiber needs. But that doesn't just have to be at meal time; snacks can also help. Try fiber-focused snacks like guacamole and whole grain tortilla chips, air-popped popcorn, a healthy fruit smoothie, or hummus and carrots.
Remember: The current dietary recommendation for fiber is 14 grams for every 1,000 Calories consumed per day. (For example, the recommendation for someone who needs 1,800 Calories per day would be about 25 grams per day.) However, your exact dietary fiber needs may vary depending on your energy needs.
To learn more about why dietary fiber is important or about good food sources of fiber, be sure to read back on CNS's January Blog posts featuring fiber topics. For even more information about dietary fiber, read the CNS's latest Nutrition Factsheet: https://cns.ucdavis.edu/sites/g/files/dgvnsk416/files/inline-files/fact-consumer-fiber.pdf
Category
Tags