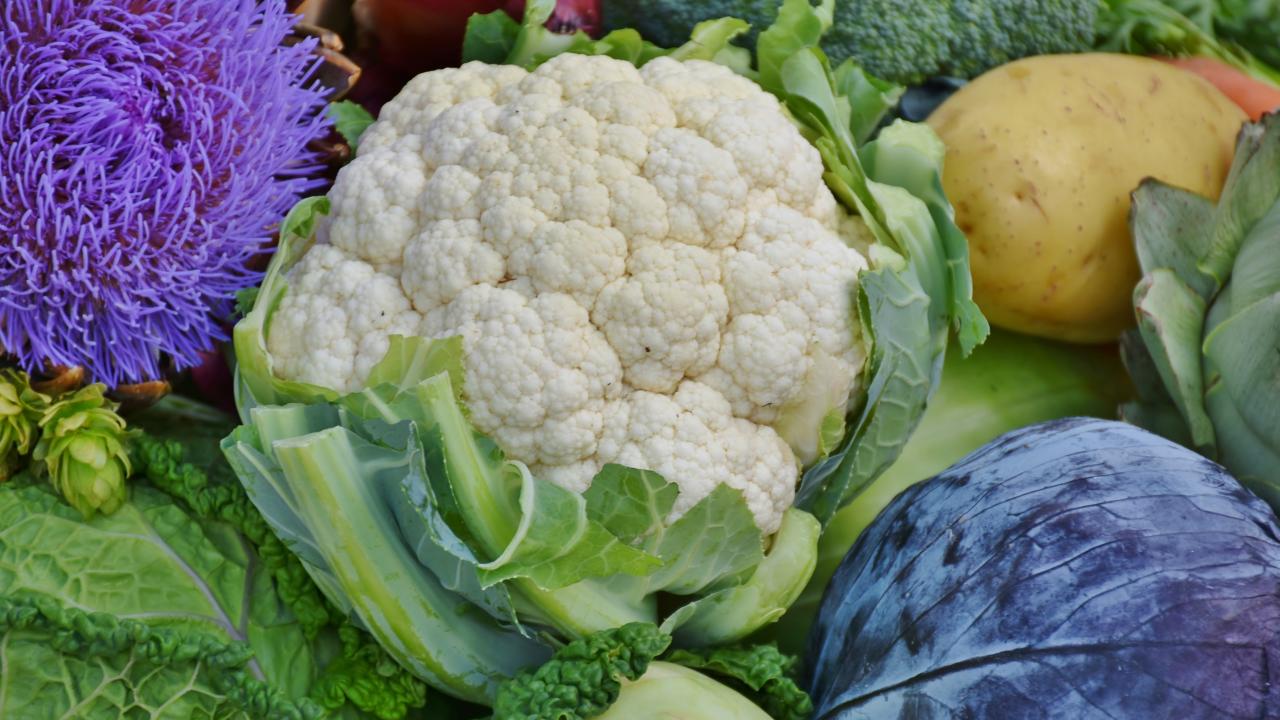 December marks the beginning of cold weather seasonal fruits and vegetables.  If you're looking to make the most out of your winter garden, UC Master Gardeners suggest planting cruciferous vegetables like, radishes, cabbage, Brussel sprouts, cauliflower, broccoli, kale, and chard, along with other leafy greens. Cruciferous vegetables grow best once temperatures have reached below 70 degrees and generally are in season in California during the late fall and winter months. These plants are hearty and can handle the cold if planted prior to the first frost.
Pro tip: If you're worried about your location being too cold, plant kale! Kale is the most resilient of the cruciferous vegetables and can even grow in snow. In fact, kale plants tend to get sweeter in colder climates, making it the perfect base in recipes like this kale Caesar salad from the USDA's What's Cooking page.
Other recipe ideas for cruciferous vegetables include fresh salads, as a snack with hummus, or even added to a stir fry or soup.
Check out the Harvest of the Month newsletters on various cruciferous vegetables like, cabbage, broccoli, and cooked greens, for more recipes, fun facts, and health benefits.
Category
Tags