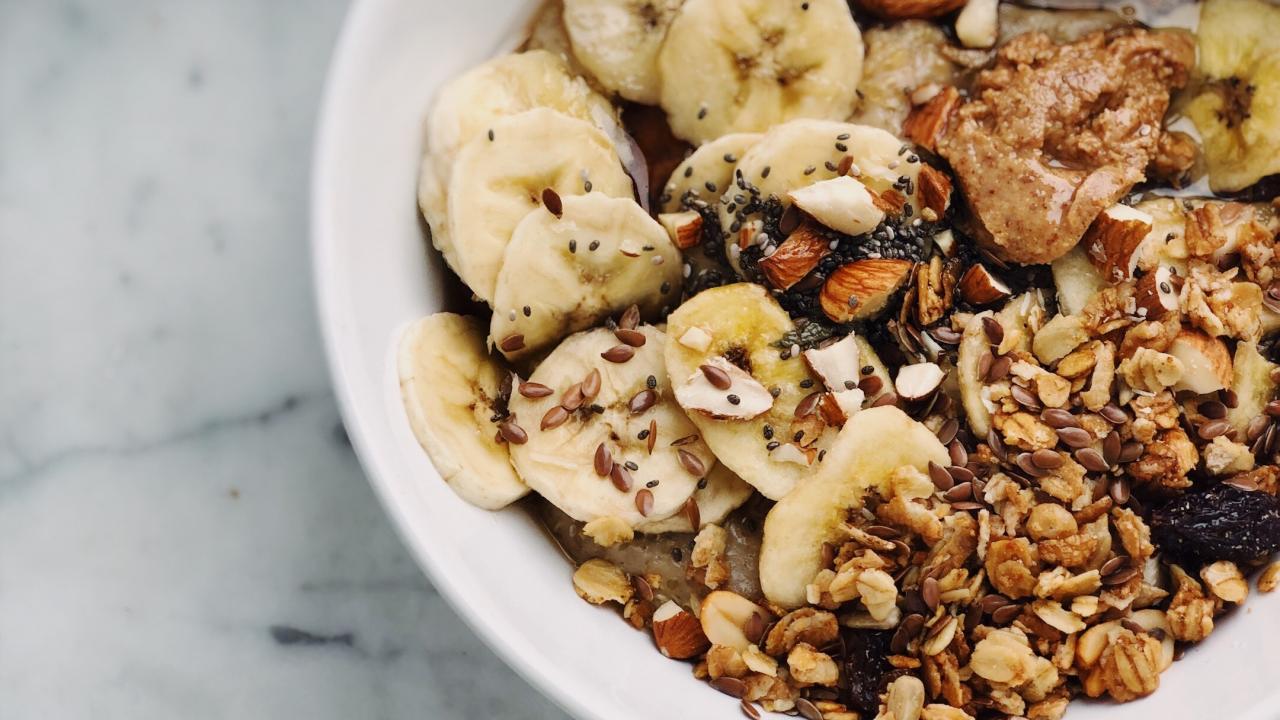 January is Fiber Focus Month! Fiber plays an important role in our bodies and has been shown to reduce risk of diseases like intestinal and heart disease, as well as some cancers. But how can we incorporate dietary fiber into our everyday diets? One possibility is whipping up a quick and easy morning meal.
Breakfast can serve as a vehicle to adding more dietary fiber from fruits, vegetables, or whole grains into your family's meals. Try some of these fiber focused breakfast ideas with the family:
Boost Up Your Cereal Routine:

Brighten up your normal routine by adding toppings to your cereal. Try chopped fruit, like apples, bananas and mangos, nut and seed butter, or sliced nuts to bring extra flavor to your whole grain cereal, oatmeal, cream of wheat, or grits.

Make the Ultimate Breakfast Sandwich:

Layer your favorite vegetables and greens with hummus, salsa, or eggs in a whole wheat pita pocket, English muffin, or tortilla.

Mix Up Things Up in your Pancakes and

Waffle

s:

Grate zucchini, yellow squash, or carrots into your batter. Another great option is spreading a toaster waffle with your choice of nut or seed butter and topping it with fresh fruit!
If making breakfast in the morning at home isn't an option for your family, try making breakfast ahead of time. Packing a healthy breakfast for on-the-go can help to encourage your family to still eat breakfast and help add fiber to already scheduled meals.
To learn more ways to increase your fiber intake or about good food sources of dietary fiber, be sure to read back on CNS's January Blog posts featuring fiber topics. For even more information about dietary fiber, read the CNS's latest Nutrition Factsheet: https://cns.ucdavis.edu/sites/g/files/dgvnsk416/files/inline-files/fact-consumer-fiber.pdf
Category
Tags