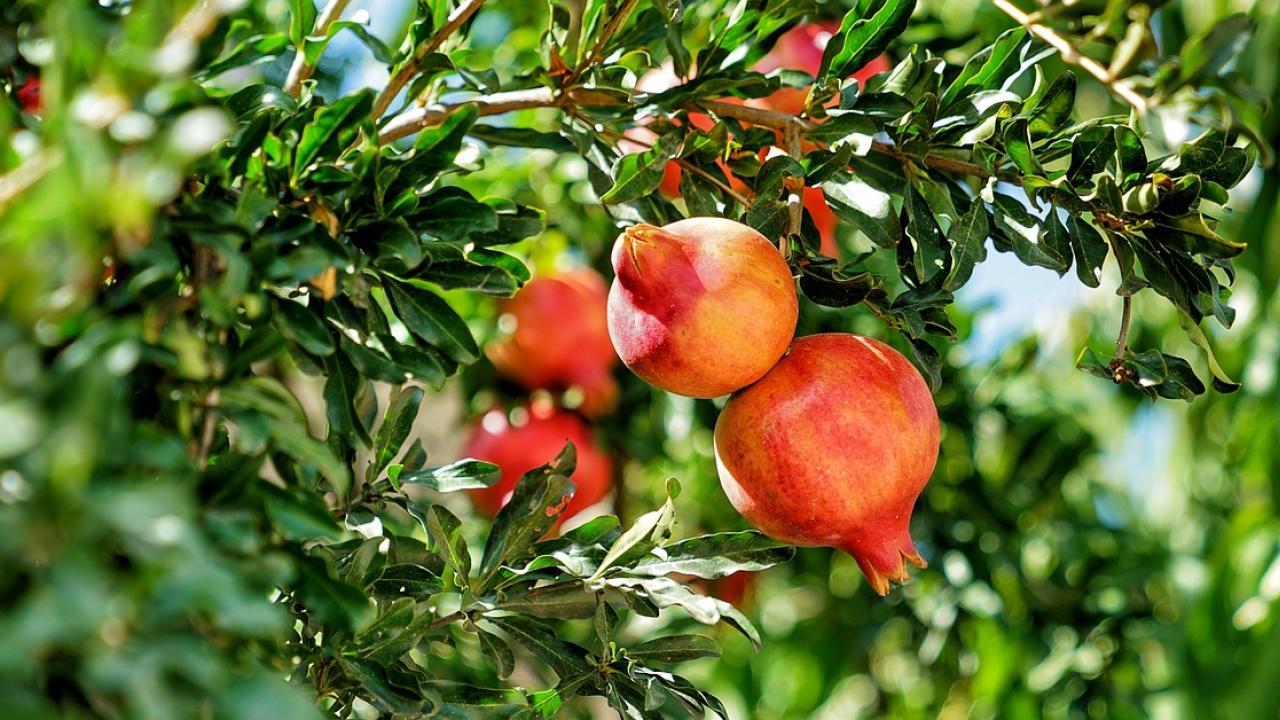 Make the most out of pomegranate season! Pomegranates are loaded with nutrients including fiber, protein, vitamins C & K, folate, potassium, and antioxidants! Antioxidants give pomegranates their powerful anti-inflammatory properties. This is an amazing health benefit since chronic inflammation is a risk factor for many diseases including heart disease, type 2 diabetes, cancer, Alzheimer's disease, and obesity. 
Did you know that most pomegranates grown in the United States come from California? Although pomegranate season is short (generally end of September – November), shops and farmer's markets often have pomegranates in stock through December or January! Add a pop of color this fall season to salads, soups, stuffing, and drinks with pomegranate seeds and juice. 
When it comes to pomegranates, seeding them can be quite challenging and even messy! So, here's a quick guide on how to correctly seed your pomegranates. 
Roll around the pomegranate to loosen up the seeds.
Carefully use a sharp knife to score the middle of the fruit. Cut until you get through the rind and then open up the fruit with your hands. 
Over a paper towel, hit the back of the fruit with a wooden spoon and watch the seeds fall right out! 
Pick out any remaining seeds, and enjoy your delicious pomegranate! 
Category
Tags