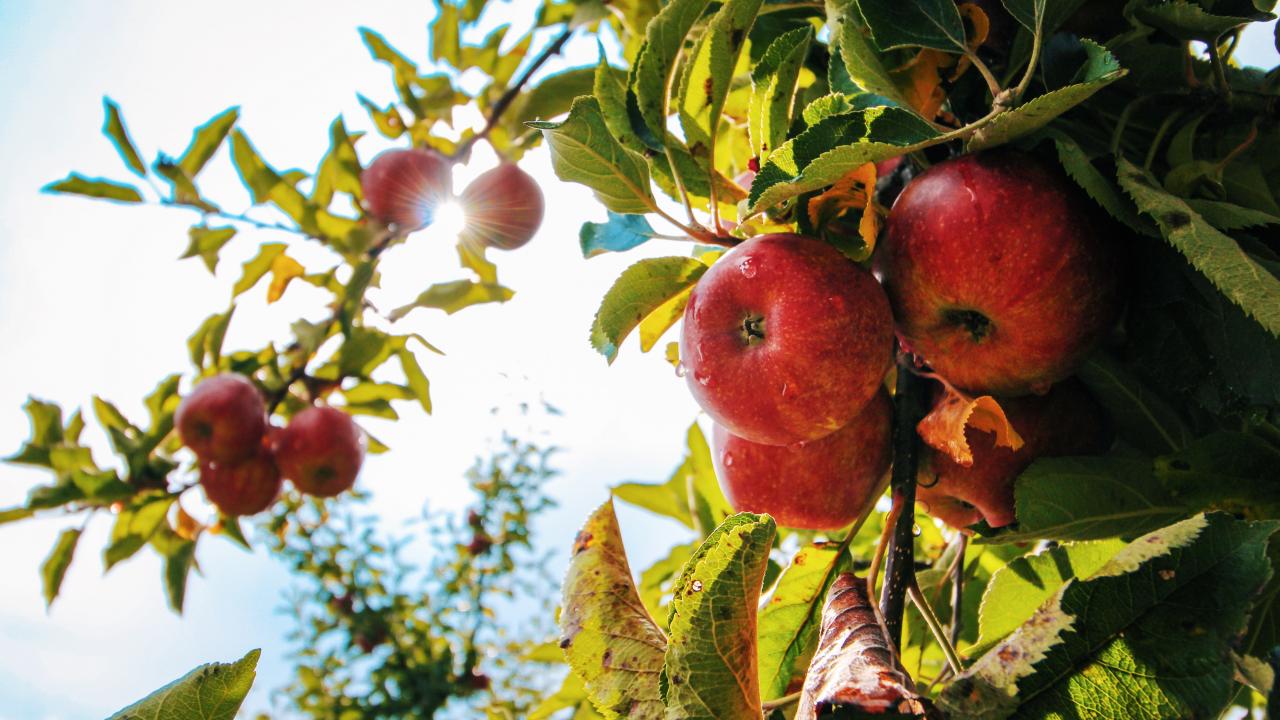 Bite into the new season with apples! Apples offer a wide range of health benefits. MyPlate recommends at least 2 cups of fruit per day for adults and at least 1.5 cups of fruit for children aged four through fourteen. Fun fact: a medium sized apple is equivalent to about 1.5 cups of fruit and contains vitamin C and potassium! Vitamin C helps with wound healing and boosts the immune system, while potassium supports blood pressure, cardiovascular health, and bone and muscle strength.
Fall and winter are great times to pick up some apples at your local market! For more information, like nutrition facts and recipes, check out the USDA's Seasonal Produce Guide.
Apples are a tasty snack on their own and can also be used to celebrate the holidays! Ring in the New Year with some sparkling apple cider! This delicious recipe for sparkling cider is made from 100% apple juice. Check out the recipe at USDA's recipe website What's Cooking. 
Category
Tags