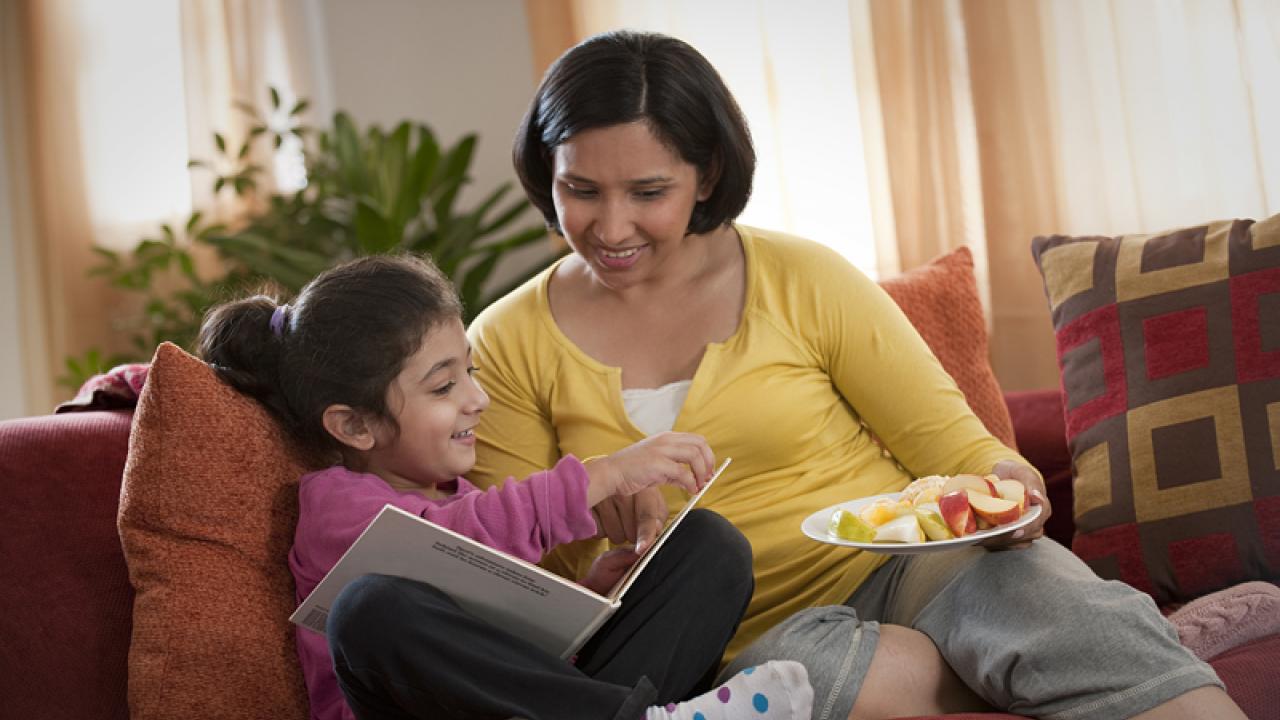 It's National Family Fit Lifestyle Month! Throughout January, we'll be highlighting healthful lifestyle and eating habits that you can encourage your family to try together. Make this month, and every month, a chance for the whole family to make healthy choices that turn into healthy routines.
This week's topic is about fostering family time around family meals. Whether it's preparing, eating, or cleaning up afterwards, spending time together around family meals provides opportunities to grow, have fun, and learn with each other. Planning your meals and working around busy schedules can be challenging at times, but it doesn't have to stop you and your family from meeting your health goals. Small changes now can lead to lifelong healthy habits! Here are a few tips how to get the whole family enjoying mealtimes together:
Plan Beyond Dinner:

Family meals don't just have to focus on dinner time. Make family time that works with everyone's schedule. Weekend brunch, weekday breakfast, or even after-school snack are all great opportunities to spend time as a family around a meal.

Have Everyone Wear Multiple Hats:

Family meals don't have to revolve around just eating together. Have the whole family help with planning the meals, shopping for food, cooking, or cleaning dishes as other ways to bring everyone together.

Bring Themes to the Table:

Have everyone looking forward to the week by coming up with themes for meals. Celebrating special holidays or hosting family chili, breakfast for dinner, and taco night are all ways to get the family excited to spend time together.
For more ideas on "Healthy Family Challenges" you can make throughout the month, visit CNS's SHCP Newsletter – Healthy Choices at Home – webpage: https://cns.ucdavis.edu/programs/shcp/newsletter
Category
Tags