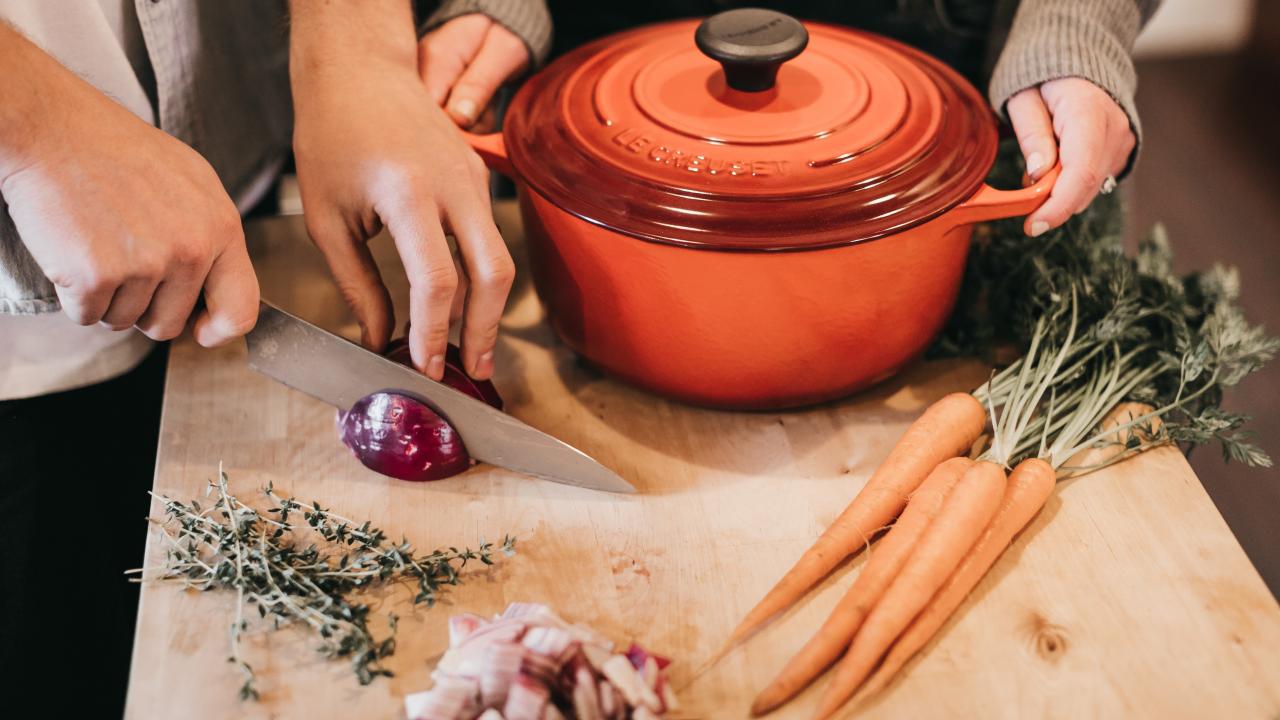 Now that summer is almost over, and kids are heading back to school, it's time to get back into a regular routine of preparing family dinners on weeknights. Don't let everyone's busy schedule stop you from making a healthy, nutritious meal! 
Here are some tips on how to make dinner preparation easier and more efficient during busy nights:
Plan ahead: 

Check your kitchen to see what foods you already have on hand and plan your weekly meals around these items. That way you keep your weekly grocery list as short as possible (and save money)!

Quick tip

:

Choose recipes with simple ingredients that take less time to make for weeknights, and save recipes that take longer for the weekends.
Try to prepare meals that include all the five food groups - fruits, vegetables, protein, dairy, and grains - to ensure you are eating a well-balanced, nutritious meal. Read the recommendations from MyPlate for more information!
Keep your fridge, freezer, and pantry stocked with staple foods:  

These are foods that you can turn to for a variety of recipes and can even be used as a base for your meal.  Examples include canned goods (beans, chicken or vegetable broth, tuna, evaporated or coconut milk, and fruits and vegetables) dry goods (rice or whole-wheat pasta) and protein foods (tofu, chicken, and ground beef). When you have a kitchen filled with nutritious and versatile ingredients, it will be much easier to stick to your healthy eating habits and prepare a nutrient-dense family dinner.

Cook once, and eat twice: 

On days when you have more time, make a double batch of your favorite recipe to have enough leftovers for another day in the week!  You can also freeze extra servings when making meals, such as enchiladas, casseroles, pastas, and even your favorite soups!  Just remember to keep food safety in mind with leftover meals by getting foods into the fridge or freezer within two hours.

Involve the whole family:  

Let the whole family play in role!  For example, adults can prepare the main dish, older kids can help by doing any side tasks such as washing and cutting vegetables, and younger kids can set the table.  Save time with multiple helping hands in the kitchen, while also teaching kids the importance of eating together. When everyone helps out, dinner will be ready in no time!
When the weather is warm outside, it can be an inconvenience to turn on your stove or oven to cook.  By using other kitchen appliances (a slow cooker, food processor, pressure cooker, or microwave) you can keep your kitchen cool, while also making a meal that doesn't require much preparation.  Check out these recipes from the Academy of Nutrition and Dietetics that you can prepare without using a stove.
To find healthy, quick, and easy recipes that your family will enjoy, visit the Dairy Council of California's website.
Category
Tags