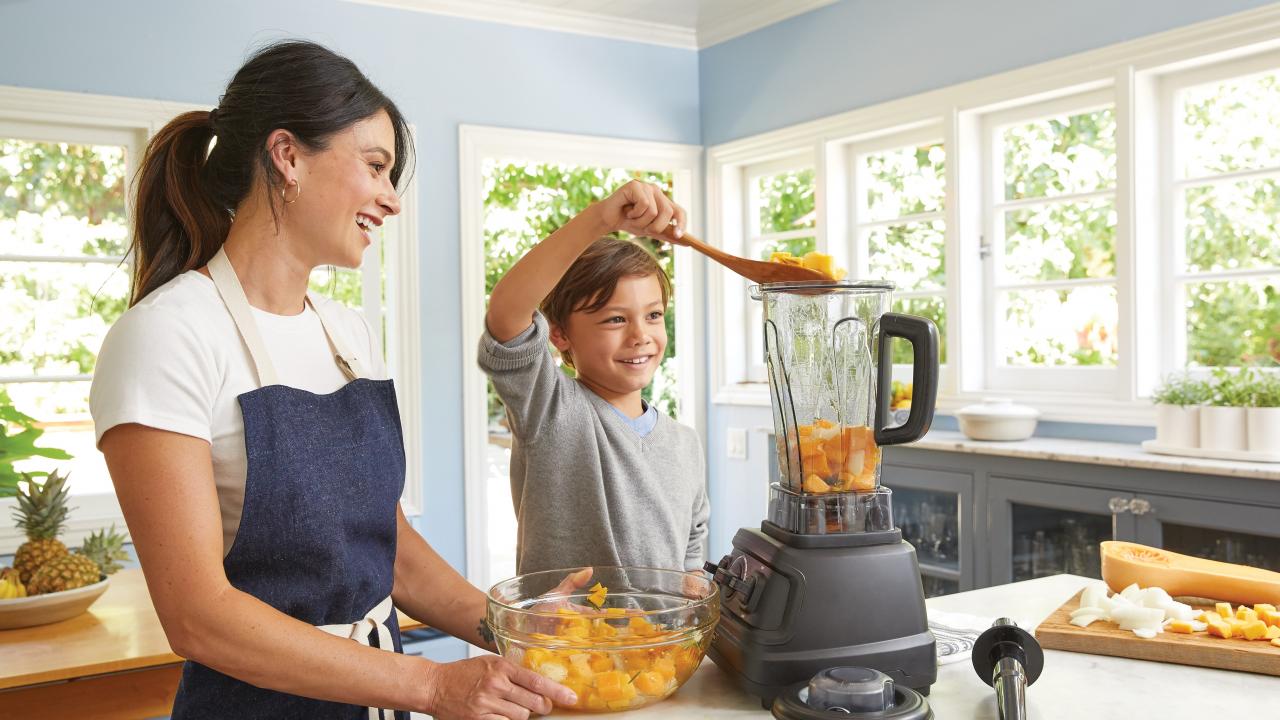 Throughout October we are celebrating Eat Better, Eat Together Month!  This month encourages families to take the time to gather around the table during mealtimes. Don't let your family's hectic schedule stop you from sitting down to eat a meal together! 
Eating as a family has several benefits! When families enjoy their meals together, they tend to have healthy and well-balanced food habits, as well as stronger family traditions and communication.  Sitting around the table gives everyone a chance to talk about their day and foster family relationships and interactions.  It also allows parents to lead by example and give children the opportunity to see them eating nutritious meals and promoting a healthy lifestyle.  Set a reasonable goal of how many meals your family should eat together during the week, and make family meals a priority!
What are some ways to encourage having family meals on a regular basis?
Make cooking a family affair! Along with eating together, go one step further and have the whole family help in preparing the meal. Use meal preparation as a part of quality family time too! Get everyone involved in planning nutritious recipes, shopping for food, preparing meals, and setting the table.  Find age-appropriate tasks for kids to help with in the kitchen! Tasks can include measuring ingredients, chopping and washing produce, and mixing sauces.  In the end, you will have a nutritious meal that has incorporated everyone's skills and efforts!
Eating together isn't only limited to dinner – it can be any meal! Breakfast and lunch count too! Find a time that best fits everyone's schedule. If your family has more time at the beginning of the day or on the weekends, try organizing a family breakfast.  The whole family can help prepare the food, talk about their plans and goals for the day, and be together before everyone's' schedules start.
Plan the menu ahead of time! Busy schedules can make it difficult to eat meals together as a family. When time is limited, have several "make-ahead" recipes on hand so dinner can be ready in no time! Having your meals planned in advance can make shopping and cooking much easier and more efficient. Visit the CNS blog for more tips on quick and easy family meals.
Eat Better, Eat Together is not only limited to this month! Set the table for togetherness and make it a family tradition all year long. It's never too late to start a routine family dinner! For a list of recipes that your family can prepare together, check out National Institutes of Health's (NIH) collection of fun family recipes!
Category
Tags