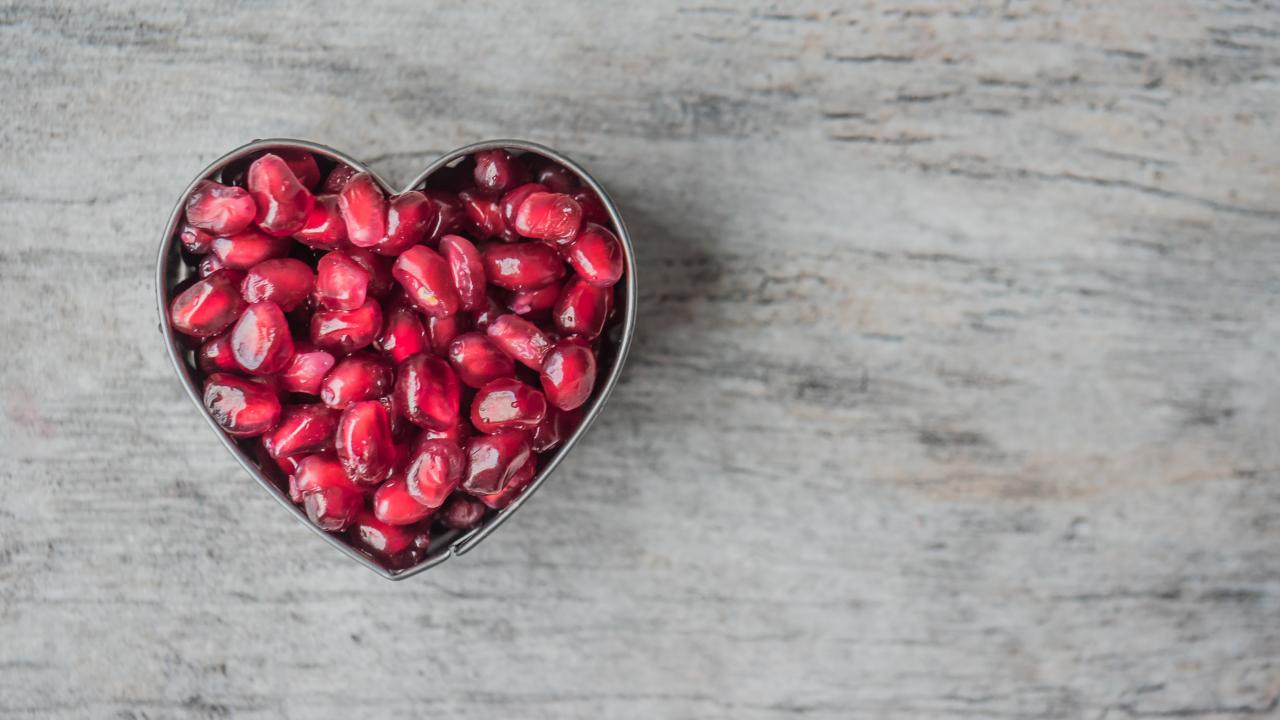 Is your heart racing for Valentine's Day? Although candy and dessert tend to take center stage on Valentine's Day, holiday celebrations are a great place to incorporate healthy eating ideas and physical activity into a child's life.
Here are some heart-healthy ideas to try at school this rose colored holiday:
Send a Heartfelt Fruit Valentine:

Use a permanent marker to make someone's day with an "a-peel-ing" fruit-punned message. For example, a clementine messaged with "You're super sweet!" or a banana with "I'm bananas for you!" written on the fruit peel. Fruit cups and 100% fruit juice boxes, such as an apple juice ("You're the apple of my eye!") or a peach fruit cup ("You're such a peach!") are another great option for sending "sweet" notes.

Pack a Lunchbox Filled with Red:

Create a

theme for the day's lunch and snacks with a variety of red fruits and vegetables. Make the perfect sweet treat with red grapes, apple slices, or blood orange slices and low-fat vanilla yogurt dip or add a dash of color to hummus with red bell pepper slices, grape tomatoes, or radish coins.

Get Hearts Pumping:

Celebrate the holiday with a dance party or a fun game of musical chairs with upbeat love songs! Putting on some music is an excellent example of how to encourage kids to be physically activity in the classroom, or even at home. Other fun physical activity games can include playing with jump ropes, a Valentine's Day scavenger hunt, or a creative twist on Simon says called "cupid says."

Smartly Hydrate: When moderating added-sugar intake, be mindful of sodas and sugar-sweetened beverages. Get creative by offering healthy themed drinks, like unsweetened black tea with basil and strawberry slices, 100% cranberry apple juice, healthy watermelon smoothies, or low-fat strawberry milk. For more inspiration, try creating your own love potion number 9 concoction, like sparkling water, freshly squeezed lemon juice, raspberries, and mint!
Whether you're a teacher, parent, school staff member, or community member, planning heart-healthy holiday celebrations can promote healthy living and make a truly rewarding experience for students!
For more Valentine's Day party ideas in the classroom, read Action for Healthy Kids' Tip Sheet: "Healthy Valentine's Day at School" or Eatright's article: "9 Candy free Ideas for Valentine's Day Classroom Parties."
Category
Tags