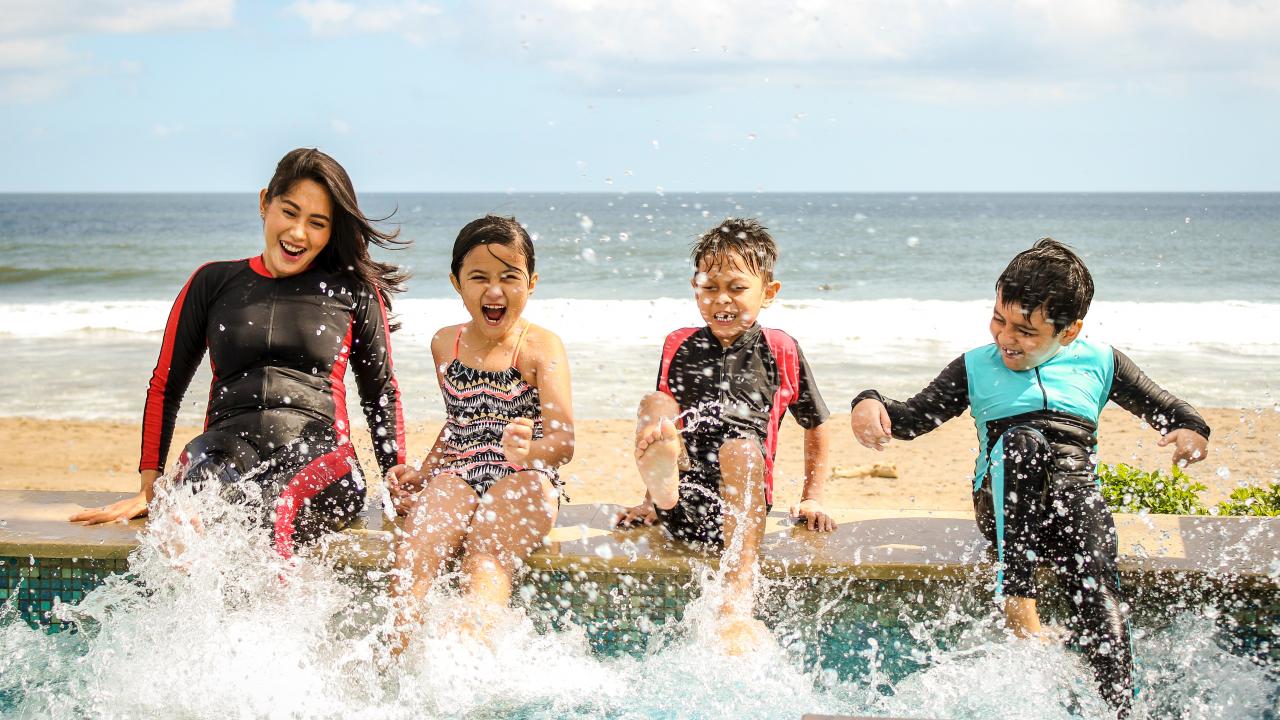 It's National Family Fit Lifestyle Month! Throughout January, we'll be highlighting healthful lifestyle and eating habits that you can encourage your family to try together. Make this month, and every month, a chance for the whole family to make healthy choices that turn into healthy routines.
This week's topic is about making physical activity time family time. Life can get busy, but it doesn't have to stop you and your family from moving and meeting your health goals. Small changes now can lead to lifelong healthy habits! Here are suggestions how to make physical activity part of your family's everyday routine:
Track Your Family's Physical Activity:

Start small; track the family's physical activity for a week and see everyone's progress. Make sure to keep motivation high by posting a family activity log on the refrigerator.

Make Time When You Can:

Adding little spurts of physical activity into your daily routine can help keep you encouraged and moving. Activities like taking a fitness break during the normal weekend schedule, walking to a local coffee cart or shop near the office, or taking an evening stroll around the neighborhood after family dinner are great starts to becoming an active family.

Make the Most out of Any Weather Condition:

Have a list of activities the whole family can enjoy regardless of the weather, such as indoor swimming at the local community center, jumping rope, having a dance party or playing interactive video games.
Visit National Heart, Lungs, and Blood Institute's (NIH) website for everyday ideas on how to move more: https://www.nhlbi.nih.gov/health/educational/wecan/get-active/activity-plan.htm
For more ideas on "Healthy Family Challenges" you can make throughout the month, visit CNS's SHCP Newsletter – Healthy Choices at Home – webpage: https://cns.ucdavis.edu/programs/shcp/newsletter
Category
Tags